Leon A. Takhtajan
Professor, Department of Mathematics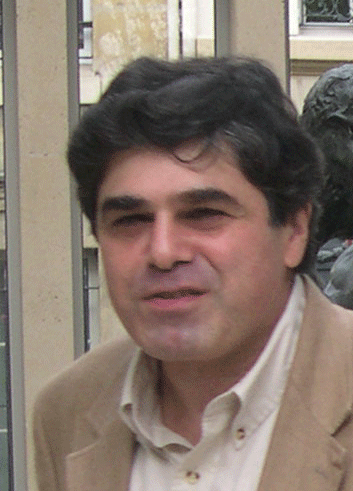 Office: Math. Tower 5-111 (631) 632-8287; Fax 632-7631; e-mail: leontak@math.sunysb.edu

Secretary : Lynne Barnett, Math 5-116, 632-8290


Research interests: Mathematical physics, in particular applications of quantum field theory and string theory to complex and algebraic analysis. These applications include quantum field theories on algebraic curves and reciprocity laws, Kähler geometry of the universal Teichmüller space and univalent maps, two-dimensional quantum gravity and Weil-Petersson geometry of moduli spaces, trace formulas.

Teaching schedule:
MAT 341 Applied Real Analysis, TuTh 10:00am-11:20am in Library E4320
MAT 560 Mathematical Physics I, TuTh 1:00pm-2:20pm in Earth & Space 181

Office hours: Tu 3:00pm-4:00pm and Wed 2:30pm-3:30pm in 5-111.


Former graduate students:
Joseph Schaefer
Carlos Florentino
Rukmini Dey
Lee-Peng Teo
Andrew McIntyre
Joshua Friedman
Daniel An
Ki Song
Joseph Walsh
Vamsi Pingali
Claudio Meneses
Jun Wen

Recent Papers: