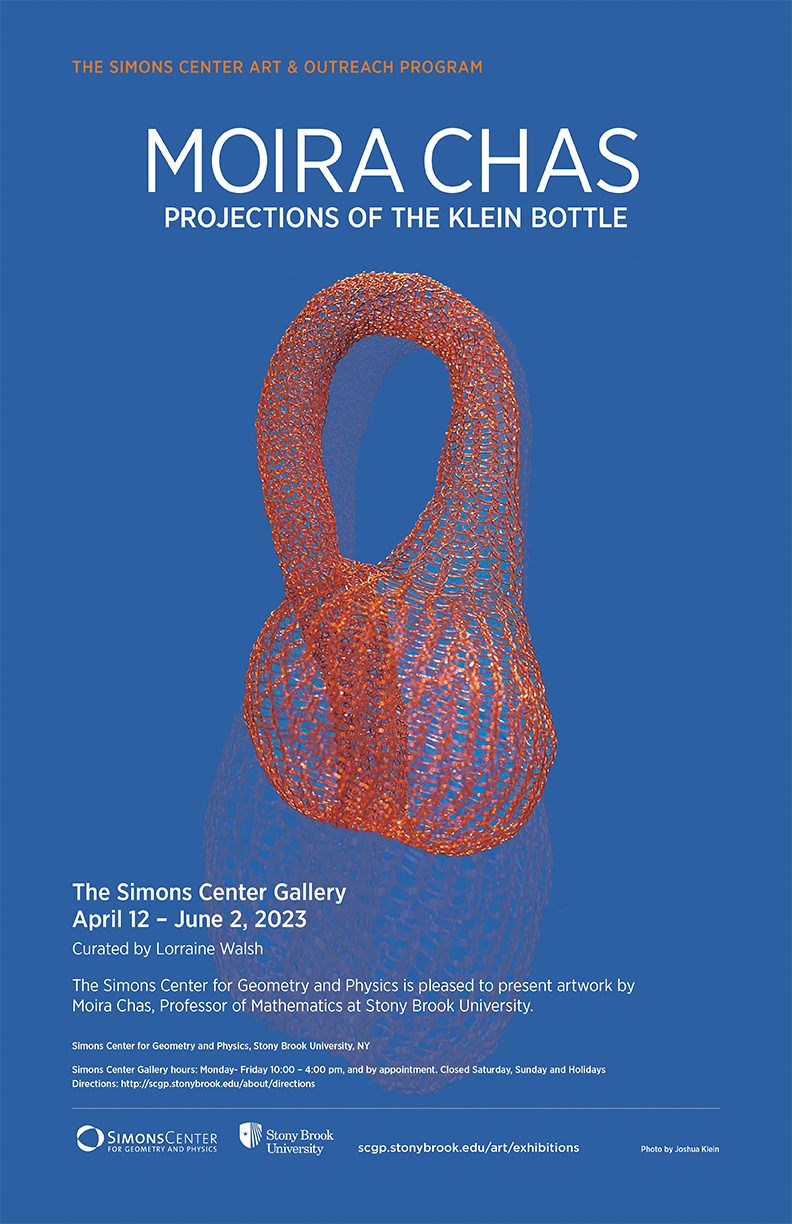 Here you can find materials about the exhibition "Projections of the Klein Bottle"; Here is the Simon's Center page.
Here is a video about my work made by Justin Mitselmakher produced for and aired on the Stony Brook Media.



The movie about Alicia Boole Stott is  here.
THE CAT THAT TURNS HIS PANTS INSIDE OUT WITHOUT LIFTING HIS FEET FROM THE FLOOR (FOLLOWING AN IDEA OF TARA HOLM AND LILA GRECO, FOR MORE ABOUT IT and other topological delights, CLICK  HERE)
"Euclid alone has looked on Beauty bare."
BY EDNA ST. VINCENT MILLAY
Madame du Chatelet
love of learning is the most necessary passion ... in it lies our happiness. It's a sure remedy for what ails us, an unending source of pleasure.
J'ai dit que l'amour de l'étude étoit la passion la plus nécessaire à notre bonheur : c'est une ressource sûre contre les malheurs ; c'est une ressource de plaisirs inépuisable, et Cicéron a bien raison de le dire : les plaisirs des sens et du cœur sont, sans doute, au-dessous de ceux de l'étude. Il n'est pas nécessaire d'étudier pour être heureux ; mais il l'est peut-être de sentir en soi cette ressource et cet appui. On peut aimer l'étude et passer des années entières, peut-être toute sa vie, sans étudier ; et heureux celui qui la passe ainsi ! car ce ne peut être qu'à des plaisirs plus vifs qu'il sacrifie un plaisir qu'il est toujours sûr de trouver, et qu'il rendra assez vif pour le dédommager de la perte des autres.