Welcome to MAT 336 - History of Mathematics
Lectures 1 and 2 - Fall 2021
This is , in the opinion of your instructor, a fascinating course about how we - human beings- created and developed mathematical ideas. It will allow us to think about these mathematical ideas and look at how different groups develop them with their own point of view.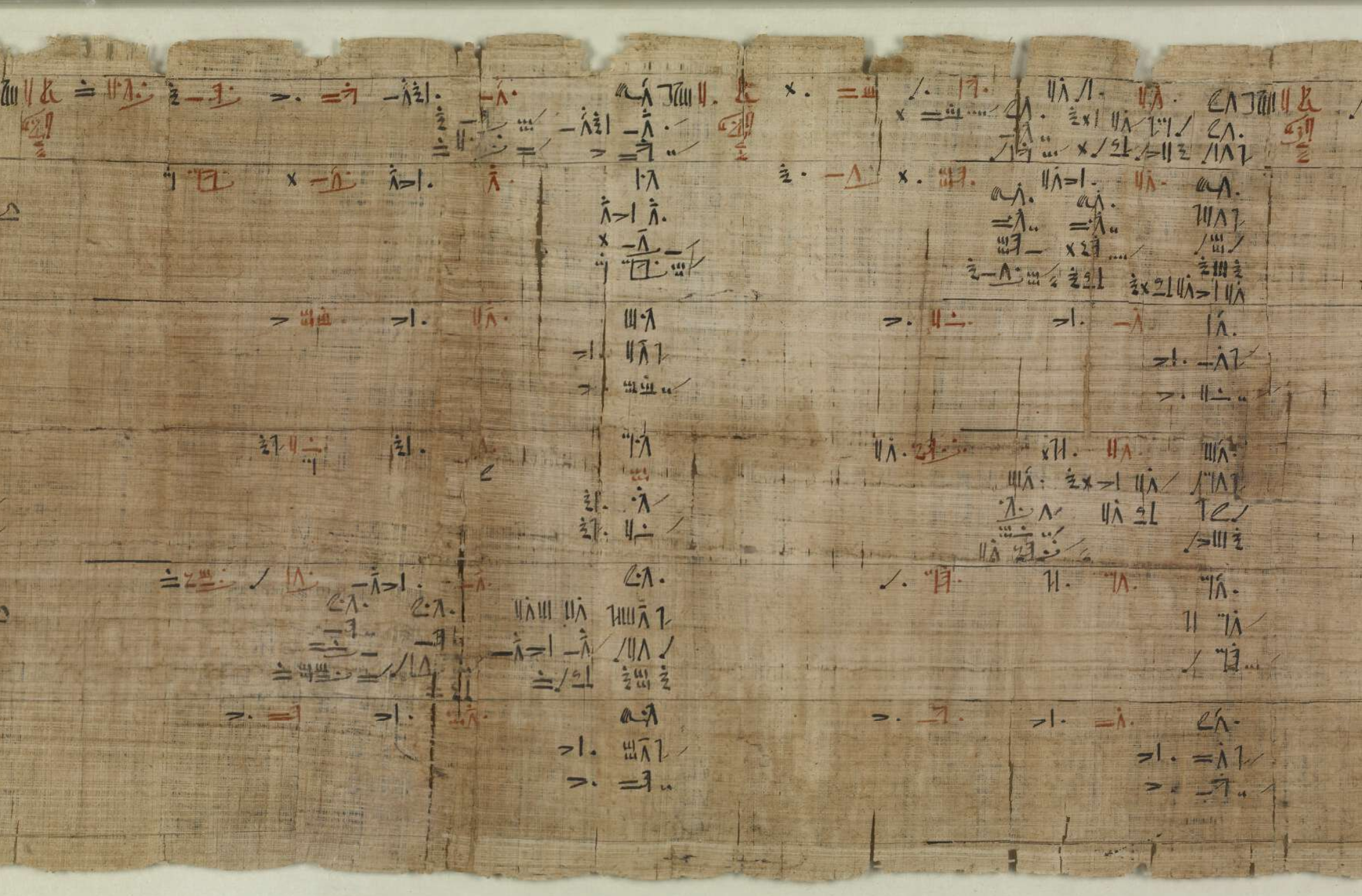 A portion of the Rhind Mathematical Papirus
Possibly a math textbook.
The syllabus can be found here in PDF, four slides per page, and here, one slide per page.
Addition to the syllabus: A "math point" is a concrete purely mathematical aspect of the topic which is mastered by the student. This math point can be, for instance, the solution of a problem, or the proof of a statement. It does not have to be the "whole" mathematical aspect of the topic. Examples of math point are:
Combinations and binomial coefficients as explained in Pascal's "Traite du triangle arithmetique".
Liu Hui and Tsu Keng-chih 's calculation of the Volume of a Sphere
Analogues of Pythagorean Theorem with the areas of different shapes, for instance squares, triangles and trapezoids.
Desargues Theorem
The schedule can be found here.
The useful links can be found here.