How to ssh to the MathLab from Sinc Sites and Windows computers


Open ssh secure file transfer (the icon is on the left side of your screen in the Sinc Sites computers. You may need to do a search on other computers)
A window like the following appears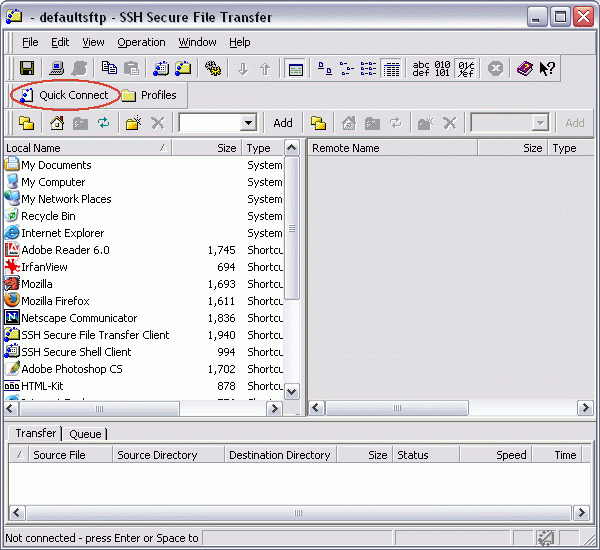 Click connect. You'll see

In Host Name type mathlab.sunysb.edu
The user name is your account username.
Click on connect and you'll be asked your password.
After hitting return, you'll see a window like the first one, containing on the right hand side the files and folders of the remote computer and on the left, the contencts of the local computer.