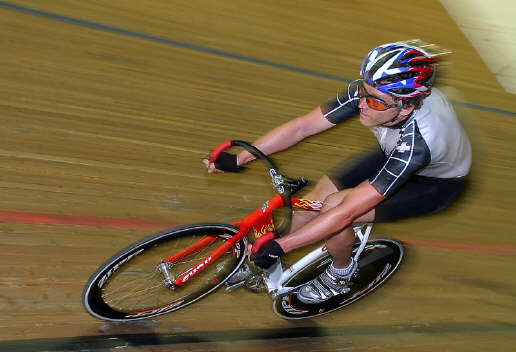 ---
Velodrom
Helmut's Seiten
BarnimCup
Diagnostik
RANKING
bike geometries
---
---
---
2008

earned A licence
Bronze Medal European Championships Time Trial Masters
Deutscher Vizemeister Strasse (German Vice Champion Road) Masters
4th at
Masters World Championships
Time Trial
, St. Johann, Austria
Bronze Medal International German University Championships Time Trial

Winner '44. Harzer Bergpreis' Elite BC

Winner '
Rund in Osnabrück-Schinkel' Elite C
Berliner Meister Einzelzeitfahren (Berlin Time Trial Champion) Masters

Winner '
41. Vogtlandcup Rund um Coschütz' Masters
Winner Time Trial 'Spreewald Masters'
Winner 'Rund ums Muldental' Masters
join BSV AdW (Berliner Sportverein Akademie der Wissenschaften)
new personal trainer: Peter Gassel
new personal trainer: Peter Becker

European Championships Time Trial Masters -
Bronze Medal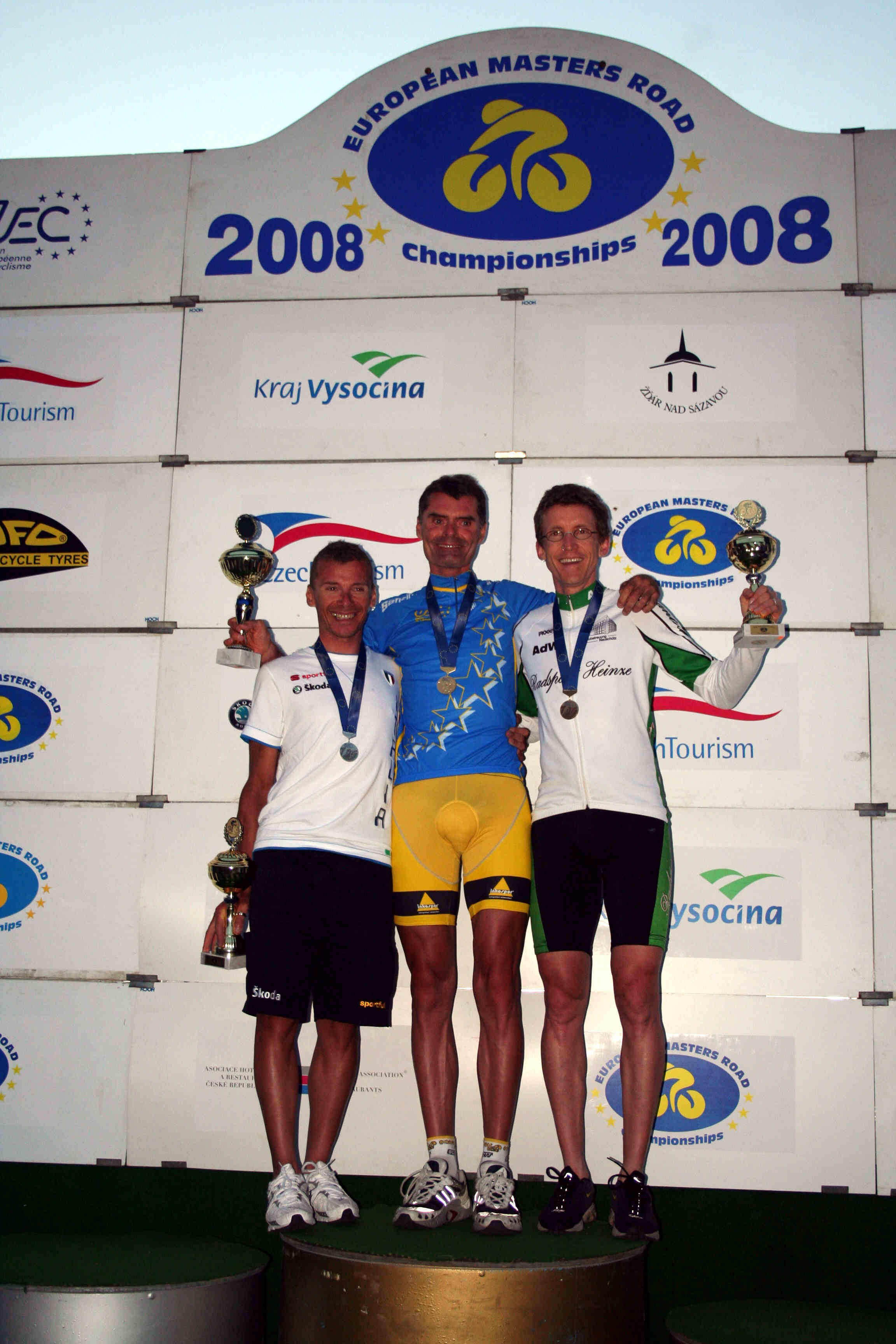 Deutscher Vizemeister Strasse (German Vice Champion Road) Masters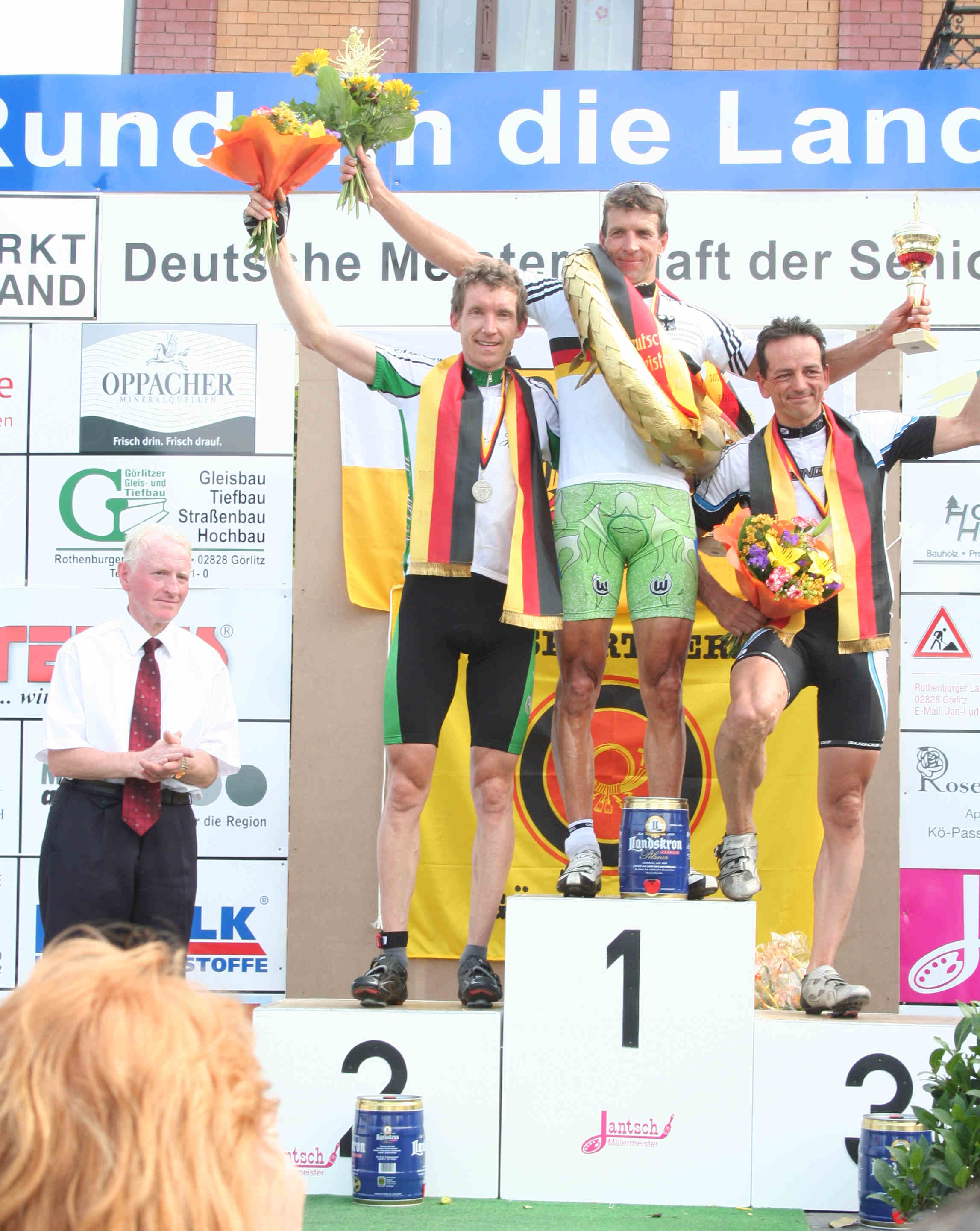 Winner Time Trial 'Spreewald Masters' Stage Race

2nd overall

results
First stage I broke with 6 others ending up 6th:-(
I won the second stage TT and thereby my first yellow jersey :-))
I could
defend
it in the
third stage
, but lost it in stage four...finishing
2nd overall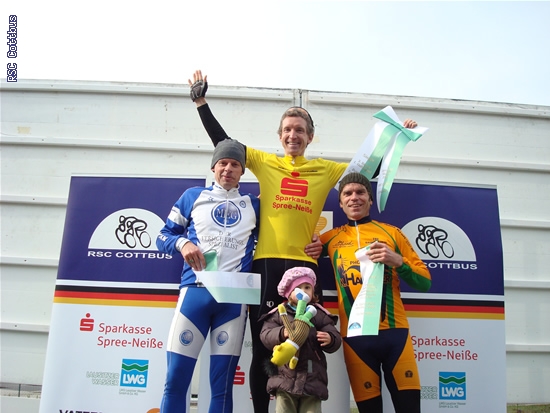 TT ceremony with Viktor Slavik, TT World Champion Werner Huegel, and unknown fanclub member with best friend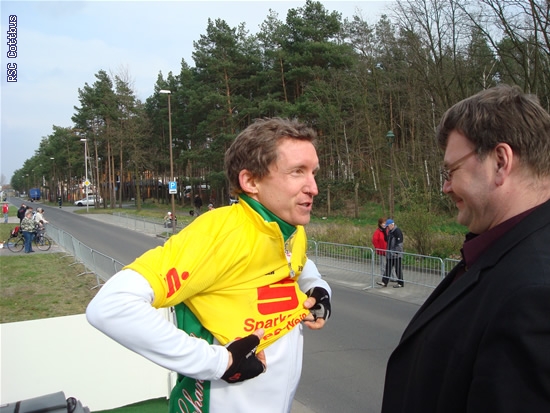 Happy defender

Winner '
Rund in Osnabrück-Schinkel' 30 March
68km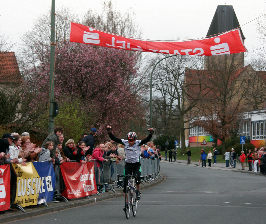 .. and somewhat later ..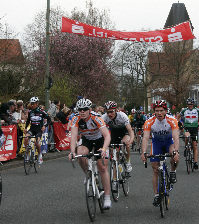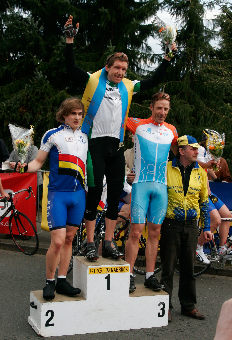 3rd at Spring Classic

'47. Cottbus-Görlitz-Cottbus

' 24 March 135km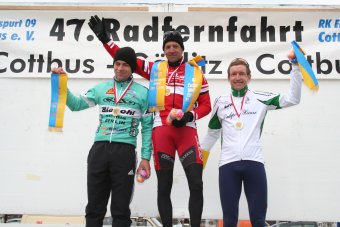 ---
2007

Winner 'Le Tour du Monde' 24hour Track Race, Aigle, Switzerland
Berliner Meister Einzelzeitfahren Masters (Berlin Time Trial Champion Masters)

9th at Masters World Championships Time Trial, St. Johann, Austria
3rd at German University Championships Time Trial , Muenster
Winner Time Trial '24. International Masters Tirolia Stage Race', Austria
Winner 'Cougar Mountain Classic' Elite, Novato, California, USA

Winner Time Trial Bad Bevensen Masters Stage Race

Winner '9. Deichstadt-Cup' Masters, Neuwied

Winner 'Weissenhorn Criterium' Masters

Winner Barnim Cup
get new weapon to fight winter darkness: Cyclus2


---
2006

earned B License
Winner '
39. Vogtlandcup Rund um Coschütz'
6th at
Masters World Championships
Time Trial
, St. Johann, Austria
20th at German Championships Elite Time Trial, Forst
---
2005

Schw
äbischer Bahnmeister der Amateure (Suebian Track Champion)
Vereinsmeister
RC Concordia86 München
(Club Champion)
1.
Jahreswertung
RC Concordia86 München
Trondheim-Oslo 540km 15h36min
---
---
2003


---
2002


meet guys from velotreff asvz. join them for a ride on mountain bike with road wheels. like it. get TREK 5200 within 7 days. first steps on a road racing bike :-)



---

Hm Höhenmeter (accumulated height in meters)
ITT Individual Time Trial (EZF Einzelzeitfahren)
KOM King of Mountain (Bergwertung)
X/MTB Cross Country / Mountain Bike
S2 Masters II (41-50)
ABC German Amateur League Classes (C lowest class, qualify
for B by finishing five C races among first ten or one win; similarly from B to A)
KT Continental Team (3rd Pro Class)
KPT Continental Pro Tour Team (2nd Pro Class)
PT Pro Tour Team (1st Pro Class)
PLACEMENT If you finish rank 2-10 in a race of your category (C in my case in 2006).
Five placements or one win are needed to qualify for the next category (B in my case in 2006).


HOME


---